Archipelago dinner
An archipelago menu will be served at Fjäderholmarnas Krog in the beautiful Stockholm archipelago.
The Stockholm archipelago is the biggest archipelago of Sweden and one of the biggest in the Baltic sea. It stretches from Stockholm to about 60 kilometers to the east, bordering Åland, and about 50 miles north and 50 miles south of Stockholm. With around 24,000 islands and some 50,000 holiday cottages, the Stockholm archipelago is a hugely popular holiday destination.
The Restaurant Fjäderholmarnas Krog is situated on the east peak of Fjäderholmarna, a group of small islands 30 minutes boat ride from Stockholm City. The red house with its large veranda was built in 1985 and has since then been an outing of distinction. The cuisine is of the highest quality and inspired by the surroundings.

We will go by chartered bus from the congress venue to Nybroplan, where our boat ride to Fjäderholmarna begins. The bus will leave from the congress venue (Barnhusgatan 12-14) at 18:30. At Fjäderholmarna we will be served an archipelago buffet at Fjäderholmarnas Krog while enjoying the scenery of the islands. There will be boats going back to Stockholm every hour.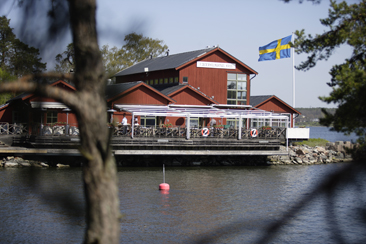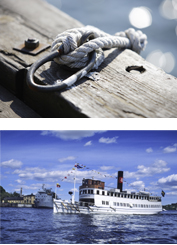 Document Actions